Mass Shooting in Texas Church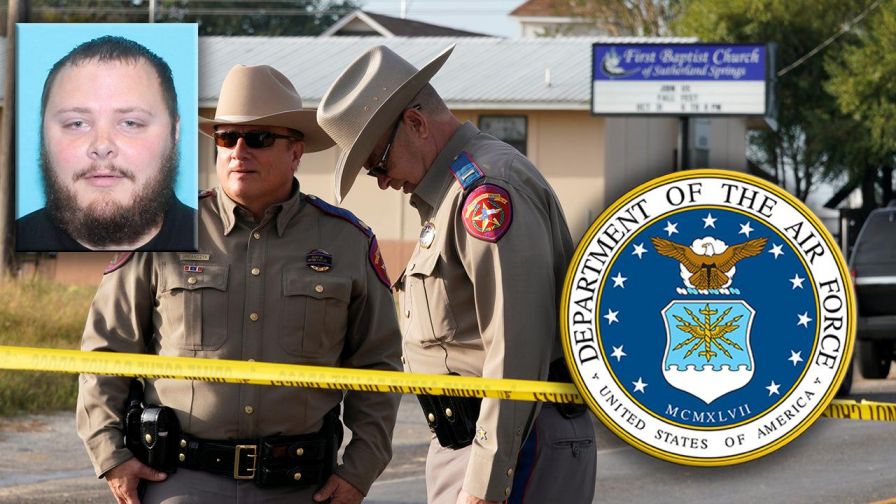 On November 5, 2017, a mass shooting at a Texas Baptist Church left many people rattled if not traumatized. A 26-year-old man by the name of Devin Patrick Kelley was discovered to be the shooter. He injured at least 20 people and killed an astounding 26. After a car chase, Kelley was found dead in his car due to a self-inflicted wound. The weapon he used was a semi-automatic assault rifle.
This shooting happened at the First Baptist Church in Sutherland Springs, Texas. At around 11:20 AM, Kelley started shooting outside the church and continued as he walked inside. He shot at whoever he could, and was able to hit a lot of his targets. The ages of the victims ranged from 17 months to 77 years. An unborn baby was also killed along with it's mother. This shooting has been recorded as the worst mass shooting in an American place of worship in modern history. Wilson County's sheriff, Joe Tackitt Jr., previously had a very mild and quiet life. He has stated that "This is the worst thing I ever have had to deal with." The 70-year-old sheriff has been working hard ever since the incident, and is trying his best to help in any way possible. He has stated that "I was raised here and I raised my family here. This really hits home for me."
Devin Kelley had unknown motives for the attack. He was suspicious to many others, but it still came as a surprise that he would do something this insane. Pastor Frank Pomeroy of the First Baptist Church has stated that he saw Kelley inside and outside of the church on many occasions. On many of these occasions he showed suspicious behavior. He was also known for posting anti-God and pro-gun statements on social media, which many people found odd considering he went to the church that he later attacked. Pastor Pomeroy has stated that Kelley "was not a good person to be around." Kelley has had legal issues in the past as well. He was accused of abusing his ex-wife and stepson in 2012. That same year, he snuck firearms onto the Holloman Air Force Base and threatened the commanders. Kelley was required to stay at a mental health facility due to these charges. In June of 2012, Kelley escaped from the Peak Behavioral Health Systems facility and was listed as missing. He was captured again, but released after he served his time. The Air Force was tasked with recording Kelley's domestic abuse charges into a federal database which would prevent him from purchasing any guns. They failed to do this, which is why he was able to purchase the rifle he used in the shooting legally.
There is speculation that Kelley's main target could have been his mother-in-law, whom he has had domestic issues with previously. He has threatened her over text, and he expected that she would be at the church as well. Many people, including President Donald Trump, argue that his motives were fueled by mental illness. Trump stated in a tweet that "This is a mental health problem at the highest level." Whatever Kelley's true motives were, it is clear that he was not a good person. As the families of the victims mourn their losses, people around America wonder if any church, or any place in general, is truly safe.