Kim Jong Un goes to K-Pop Concert in Pyongyang
Hang on for a minute...we're trying to find some more stories you might like.
On the 1st and 3rd of April, very rare concerts were held in North Korea. South Korean music stars flew to North Korea to perform for thousands of people. This groundbreaking concert is the first of its kind in over a decade, and it was attended by some very important people. These people include leaders from both countries, and even Kim Jong Un himself.
Kim Jong Un cleared his schedule to attend the concert on Sunday, April 1st. He went with his wife, RI Sol-ju, and his sister, Kim Yo-jong. The concert had performances involving many different kinds of musical genres that are popular in South Korea. Some of the groups and people performing in the concert included popular K-pop girl band Red Velvet and older stars such as 68-year-old Cho Yong-pil and 61-year-old Choi Jin-hee. Jin-hee was said to be a favourite of Kim Jong Un's father, Kim Jong Il. South Koreans and North Koreans all gathered at this concert, and they were able to enjoy something that doesn't happen very often. Enjoying South Korean pop culture such as music, movies, and soap operas is a punishable crime in North Korea, so this truly was a special event.
This concert shows that the relationship between North and South Korea might be slowly getting better. After the concert, Kim Jong Un stated that he was "deeply moved to see our people sincerely acclaiming the performance, deepening the understanding of the popular art of the south side." He, along with everyone else in the audience, enjoyed the concert greatly, and it's possible that more and more of these concerts may be held in the future. Kim Jong Un personally met and talked to all of the performers. He thanked them for the concert, and said he was glad that he could experience it. A member of Red Velvet acknowledged that she was "nervous but very happy" during the talk with Kim Jong Un.
Overall, the event seemed to go well and have a positive impact on North Korea and its people. The violent relations between North and South Korea are becoming less and less visible. On April 27th, an inter-Korean summit will be held, where South Korea's president, Moon Jae-in, will have a chance to talk with Kim Jong Un and discuss various subjects. If, at some point in time, the two Koreas finally make peace with each others, concerts like the one held recently may no longer be "rare".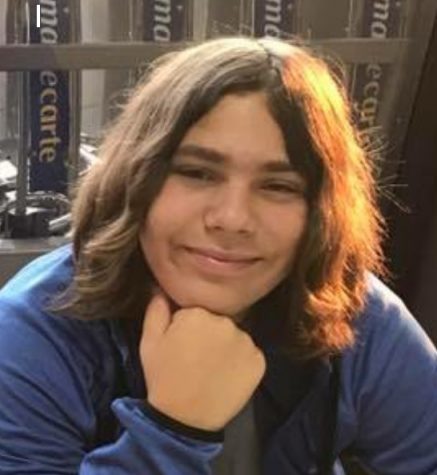 Adrian Bak, Staff Writer
Adrian Bak is a freshman at the Lindenhurst High School.
It is his first year writing for The Charles Street Times.
Adrian enjoys writing about a wide...