Battle of the Schools
High School Staff, Middle School Staff, Elementary Staff, Administration, & Alumni, play volleyball for a worthy cause.
Hang on for a minute...we're trying to find some more stories you might like.
Schools in the Lindenhurst School District have fun events that are held throughout the year. One of these events is an annual volleyball tournament that was held recently. On March 29th, the Battle of the Schools volleyball tournament was held. This event is an annual volleyball competition between the staff of various Lindenhurst schools. This event is always full of fun and exciting moments, and it is also held for a worthy cause. Each year, money from this event is raised and donated for cancer research. The fundraising aspect of the event makes it even better for teachers to play against each other and have some competitive fun.
Mr. Will, a High School teacher who took part in this competition, was able to give me some insight on this fun event. This year was the second year that he played in this tournament alongside other members of the LHS staff. "This year's Battle of the Schools was very fun", he said. "It was a fun night, and the entire gym was packed with people." The competition was held in the High School gym, where the audience could watch the teams compete from the bleachers. Mr. Will stated, "The different teams that took part in this competition were High School staff, Middle School staff, administration, alumni, and a team from each of the Lindenhurst elementary schools. The alumni ended up winning the competition, but it was fun for everyone who attended." Mr. Will had a great time hanging out with and competing with his fellow coworkers, and he said that he would love to attend this event next year if he gets the chance.
Though this tournament provided some fun competition for Lindenhurst staff, the main reason for this event was to raise money for children's cancer research. The specific charity that the money was being raised for is the Christina Renna Foundation. This is a Lindenhurst-based foundation named after Christina Renna, a Lindenhurst student who died from cancer in 2007. Many events, including the Battle of the Schools, are held annually in the Lindenhurst school district to support this foundation. The Christina Renna Foundation walk-a-thon is held every year in September at the Lindenhurst Middle School, and a blood drive that is associated with the charity is also held at the same time each year. Thanks to events like these, everyone is able to have lots of fun, and they are also supporting a cause worth fighting for.
The Battle of the Schools is held annually, so even if you didn't get the chance to go to the tournament this year, there's always next year. Whether you want to see your favorite teachers compete, watch some competitive volleyball games along with your friends, or simply support a good cause, this is definitely an event worth going to.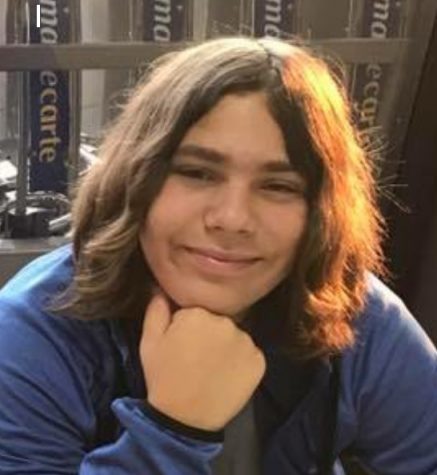 Adrian Bak, Staff Writer
Adrian Bak is a freshman at the Lindenhurst High School.
It is his first year writing for The Charles Street Times.
Adrian enjoys writing about a wide...